Hours:
Monday, Tuesday & Thursday: 10:00 am – 6:00 pm
Wednesday, Friday & Saturday: 10:00 am – 1:00 pm
In 2020, T.B. Scott Library will be closed:
January 1st, April 12th, May 25th, July 3rd, 4th, September 7th, November 25th at 5:00 pm, November 26th, 27th, December 24th, 25th, and December 31st at 5:00PM.  The Library remains open Good Friday afternoon.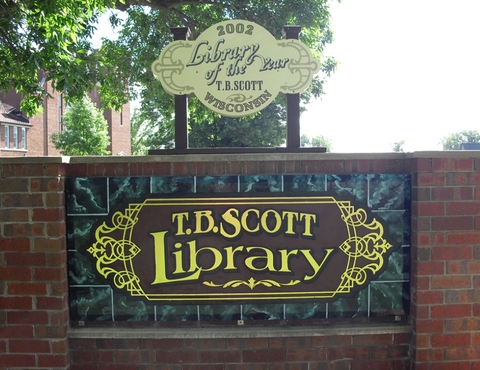 Directions
T. B. Scott Free Library
106 West First Street
Merrill, WI 54452